COVID 19

Under the recent list of Essential Services published by the government our services fall as follow:
Building and construction:
If you have a faulty garage Door we can come out to fix it
This includes Associated Parts That May Impact Your Safety Or Security (ie.Openers, Remotes, Keypad, safety devices
We would be providing our services for as long as we can in a safe manner while following all advised COVID-19 safety measures.
We will Be Using Hand Sanitiser And Gloves.,No Contact And No Talking Distance within 3 meters.Invoice to be Emailed And Paid Online.
Thanks. North Shore Garage Door Services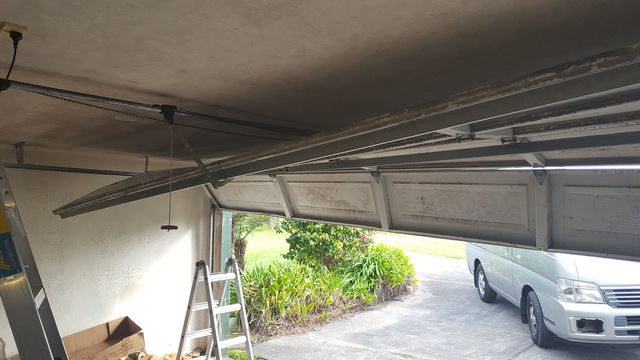 This Was Caused By The Door Not Being Serviced For Over 5 years,
Everything Was Dry And The Cables Worn Causing The Door To Get Stuck Creating A Security Issue Also.
YOUR GARAGE DOOR SHOULD BE INSPECTED AND SERVICED EVERY 12 MONTHS FOR SAFETY AND TO ENSURE YOU GET THE LONGEST LIFE SPAN OUT OF IT.