20 Years on The North Shore-Free Quotes
Fast Same Day Garage Door Repairs
North shore garage door services offers a fast same day garage door Repair service and have been servicing and Doing Repairs To broken garage doors and automatic garage door openers on the north shore and Surrounding Auckland areas for 20 years.We are located in Silverdale so we can cover All of the North Shore, Hibiscus Coast,Orewa and Rodney areas pretty easily,This means that most of the time we can solve your urgent garage door problems fast and quite often we can respond to your issue on the same day!
We service and repair all brands of tilt Garage Doors,roller Doors and sectional garage doors and all brands of garage door openers and install new garage doors and garage door openers. Brands we service include- Ashtons,Ata, Ahi,bnd,bft, chamberlain,door works,door mate, dominator,fifield, garador, glideaway, guardian, hercules, merlin, orca, prestige, parker, trv-300, windsor and more.whether you have a major or a minor garage door issue that needs repairing you can rely on us to deal with it in a prompt professional manor at an affordable price.Get in touch today to discuss how we can assist!
We have been servicing and Repairing Garage Doors in Auckland for over 20 Plus years.
We cover From Saint Heliers,Mission Bay, Central Auckland, north shore,west harbour,riverhead,hibiscus coast rodney up to omaha and Helensville,surounding areas and further by agreement.
We do everything from routine Garage Door maintenance to minor and major Garage Door Repairs Along With Replacement Of Garage Door Springs And Installation Of Replacement Or New Automatic Garage Door Openers For Sectional And Tilt Garage Doors.
We carry a full range of Replacement Sectional And Tilta Door springs And Most Other Garage Door Parts To fix doors That Have Come out of The tracks, Become Stuck, Along With broken cables, automatic openers & remote control issues and replacement,accident damage and much more
Sectional And Tilta Door

Your Garage Door Springs are what do the lifting of your Garage Door and are under extreme tension.
They have a life span of around 8-10 years depending on how often the Garage Door is used and what type of garage door you have.
After this time they should be inspected replaced as they will have become worn and have a much higher risk of breaking which leaves the door far too heavy for the Garage Door Opener or yourself to lift.Quite often this will leave the home owner with a car trapped in the garage, As the springs normally break when the door is closed because this when the Garage Door Springs are under full tension
so if your Garage Door Springs have been on for longer than 8 years then it is a good idea to think about having them replaced or checked at the very least to avoid future problems. We can give you advice and a free quote over the phone to check or and replace your Garage Door Springs,So contact us today!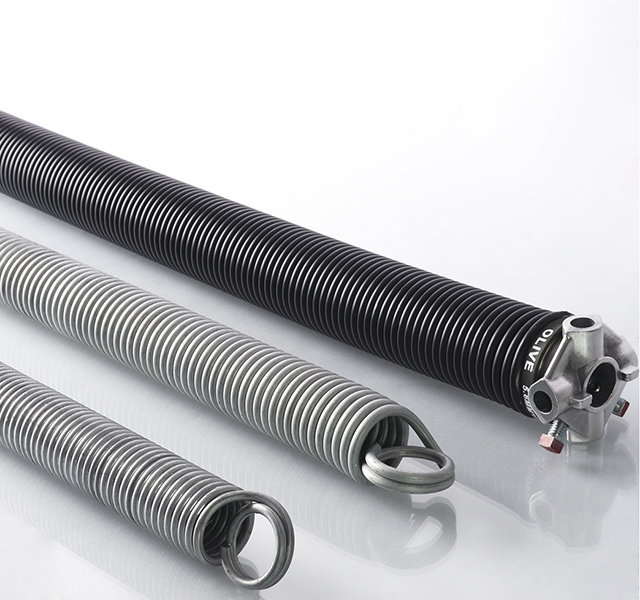 We Repair All Brands Of Garage Door Openers And Install New Openers,We Install both the Bft and Dominator Range Of Sectional And Tilt Door Garage Door Openers
The average Automatic Garage Door Opener does approx 2500 cycles per year.For this reason it should be checked and serviced with your garage door every 12 months or earlier if you don't think it is running correctly.It is an important part of your Garage Door and when it fails it can be extremely inconvenient and costly to Repair.
we also do a safety inspection with our service to make sure your door reverses when it is obstructed and we can undertake any minor repairs.We can quote on any bigger repairs and can also advise and quote on a new garage door opener system if repair is not economical or if your current Automatic Opener is outdated and you would like a smoother quieter running door.
This lowers the risk of an accident or a malfunction and also makes sure your Garage Door and Opener give you the longest trouble free operation possible.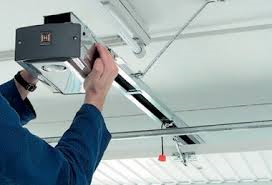 Replacement Garage Door & Gate Remote Controls
We can replace most garage door and gate opener remote controls,we have over 80 different brands and styles for all different garage door & gate motors including old and obsolete models,we can come do you and deliver and programme your new remote control or you can purchase from our partners online garage door store here nz garage door remotes .If it turns out to be an issue with your garage door opener or garage door opener receiver we can sort that issue also
We Have Replacement Garage Door Remotes For
Ahi
Ata-Automatic Technology Australia
B&d
Boss
Bft
Conqueror
Defender
Dominator
Doormate
Doorworks
Force
Guardian
Merlin
Parker
Windsor
Superlift
Titamatic Trv
And More.
we fix all broken garage doors and openers north shore wide,garage door repairs north
We Have Replacement Gate Remotes For
Aprimatic
ATA
Beninca
Bft
Came
Centurion
Ditec
Elsema
Eca
Faac
Genius
Gibidi
Mhouse
Nova
v2 phox
And More
north shore garage door repairs can repair any garage door on the north shore auckland,